Results tagged ' Nate Schierholtz '
  The Cubs used the long ball early and often against Chad Billingsley and the Dodgers staff to build a 6-2 lead through three innings.  Nate Schierholtz hit a solo shot in the
first, and then Welington Castillo went back to back with Darnell McDonald in the third inning.  McDonald padded the RBI numbers with a three run homer, a no doubter.  Unfortunately that was about it for the Cubs offense as they couldn't scratch across another run the rest of the afternoon.  Carlos Villanueva made his Cubs debut and it could have been better as he struggled with his command.  Villanueva couldn't make in through the first inning as he walked two guys, and gave up two runs in two-thirds of an inning.  Blake Parker and Barret Loux had solid outings, each turning in a scoreless effort.  Robert Whitenack struggled today, giving up three runs, while not allowing a hit, yes he struggled with command as well, walking two in two-thirds of an inning.  The news of the day came from Dontrelle Willis, not because he made his debut, but because he only threw seven pitches before leaving with what is being described as shoulder stiffness, he took the loss.
Game Highlights:
Darnell McDonald's Three-Run Bomb
Dontrelle Willis leaves with an Injury
Welington Castillo's Solo Shot
Nate Schierholtz Goes Deep
Thanks for reading,
- George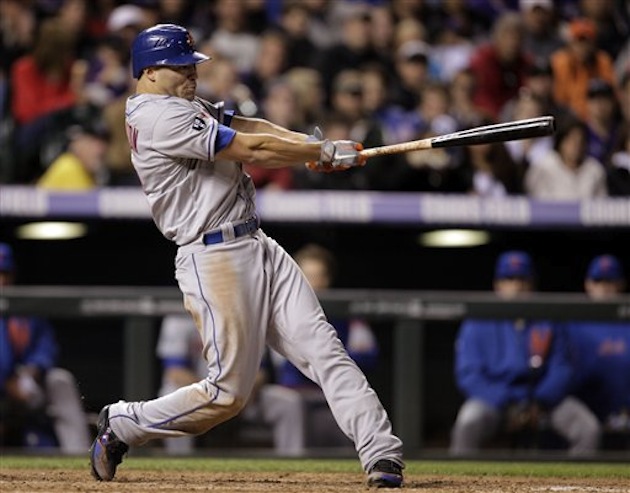 After not getting what he wanted from the Mets (2 years, $8 million) Scott Hairston found a deal he liked on the North Side.  Ken Rosenthal was first to report that the Cubs agreed to a two year deal with Hairston, and Bruce Levine later confirmed that the deal could be for two years and six million dollars.  It's a tremendous signing if those numbers hold true as Hairston can play any outfield position and is a nightmare for left handed pitchers, which Cubs teams have struggled with in the past.  The Cubs have been in the market for a right handed bat for some time, and this signing quenches that thirst for the Cubs, Hairston will be in the mix with the likes of Schierholtz and possibly Sappelt as situational players, spot starts and coming off the bench so to speak.
Thanks for reading,
- George
Posted on January 24, 2013 at 8:58 am

Filed in:

Off Season